5 Best Blogs For Entrepreneurial Growth
January 31, 2014
If you are like me, you are trying to start a business, but you are really only in expert in one field. For me that that is programming. Starting a business is so much more than that! Building a great product is not enough. You have to know how to market. You have to know pricing and income. Shoot, you probably need to know how to gauge the value of your ideas to begin with!
I used to wish that I had double majored in business. Fortunately for us, there are thousands of people who share their expertise with us. Our education is just beginning. Here are my five most valuable resources.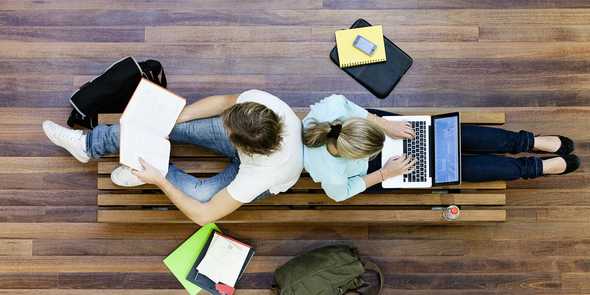 ---
The guy is certifiably a genius. Many of his posts are just a couple of paragraphs. But those paragraphs are richer then Claim Jumper's Six-Layer Chocolate Motherlode Cake (also a personal favorite). As a time-strapped creator, I value the amount of content he manages to stick into such a small amount of space. Just make sure you spend time actually putting thought into his words; don't just read over them. His book Tribes is great for getting good overview of his mission, and Linchpin is a great book for putting those ideas into practice.
---
If you are working on a business, you need a platform, and Michael is THE expert on doing that. His blog is full of content on how to work on your platform. I definitely underestimated the importance of my platform in the beginning. But I have learned a ton through his blog, and he has a book called Platform that is worth a read to jumpstart your own platform.
---
Nate is the solo developer of a rapidly growing web app called Draft (which I am using to write this very blog post). You cannot put a price tag on his knowledge. If you are a developer trying to make if on your own, Nate is just a couple steps ahead of you and twenty years wiser. He writes on everything from marketing, to development, to your platform. His views are well rounded and will help you see your work in a new light. You will come to think of him as sort of a mentor.
---
Everybody on this list excels at being open and honest, but Jon here seems to have a propensity for digging up his own dirt. He spent year in the corporate grind, only to find out that he was meant for so much more. He writes on his successes. He writes even more on his failures. I find his blog to be a huge encouragement in the day to day. He also adds a fair amount of humor. He has a book called Quitter that explains his past and encourages you to find your future. Another book called Start will help you get, well, started on that future.
---
Be careful with one; it can be a time drain. This is the blog of the company behind the Buffer app. These posts can be excruciatingly long, but it's only because they are exceptionally thorough in their work. They are well researched. The focus is often on social media, but they are fairly well rounded. It's an especially great resource when you need to dig deep in things like social media, writing, or business development.
These are the five blogs that I have chosen as the schoolroom for this season of my life. Each deserves your daily attention. I have tried to keep them fairly diversified as there is so much I need to learn as I grow my business.
What other blogs have you found to be the most beneficial from an entrepreneurial viewpoint? What areas do you feel like you are lacking knowledge?
---