This Year, Set Goals Instead
January 03, 2014
It's that time of year again. Everybody is looking to make their New Year's resolutions, thinking about what they want to change about them selves or do better. However, I do not think that is the best way to go about adjusting your life: looking at the past instead of into the future.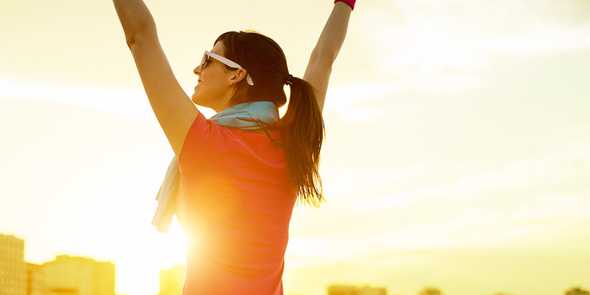 I have never been one to set New Year's resolutions. I usually ignore all the hype and just move on with my life. Let's face it, most people fail. But over the past year I find myself in a position where I need to be more intentional. I want to accomplish more, but my resources (time, money, etc.) are getting more scarce.
So this year I am going to be more intentional. I am setting goals. The difference between a resolution and a goal can be a subtle one. For me it is about framing things in a way that I am going to accomplish something. A goal is positive. A goal is measurable.
So here are the five goals that I want to achieve this year:
Create 3 apps.
This one is very ambitious. I put out Chime Squirrel last year and even did a major revision. I worked on it all year but had started it the year before. I hope it has been helpful for people; it has been for me. But I want to put things out more quickly so I can get feedback, gauge potential, and adjust or move on.
Blog once a week.
I have never been very good at keeping up with this blog, but I have always wanted to. I just finished reading Platform by Michael Hyatt and am almost done with Tribes by Seth Godin and I am more motivated then ever. My hope is to make this blog a way that I can give back to the community of developers and entrepreneurs that I have gleaned so much from.
Read 24 books.
Last year I read 18 books, more then the previous 7 years combined. This is still going to be a stretch but a very rewarding one. My goal is 12 personal development books (development, business, etc.), and 12 fiction and non-fiction books.
Journal every day.
I did pretty good at this last year, probably journaling about 20 days a month the last few months. I think it would really awesome to not miss a day. I hope that being more consistent will also help me to slow down and pay more attention to what is going on around me. I use the awesome Day One..
Lose 12 pounds.
In July I started off on a 1,820 calorie diet using the MyFitnessPal app (and tons of help from my wife, the chef). Except for December (too many holiday treats), I stayed on target and managed to loose two pounds a month. My target weight of 148 pounds is very achievable if I'm consistent. Slow and steady is the way to do it.
Review my goals once a month.
I just added this one in. Things change, especially over a year's time. This allows me some flexibility as things. Doing so means adjusting goals instead of giving up on them. It keeps my goals at the forefront of my mind.
Let's be positive and achieve something this year! It is good to be flexible, but let us stay committed to the lives that we want to create. Let's better ourselves and those around us.
So now you. Have set measurable goals for yourself this year?
---